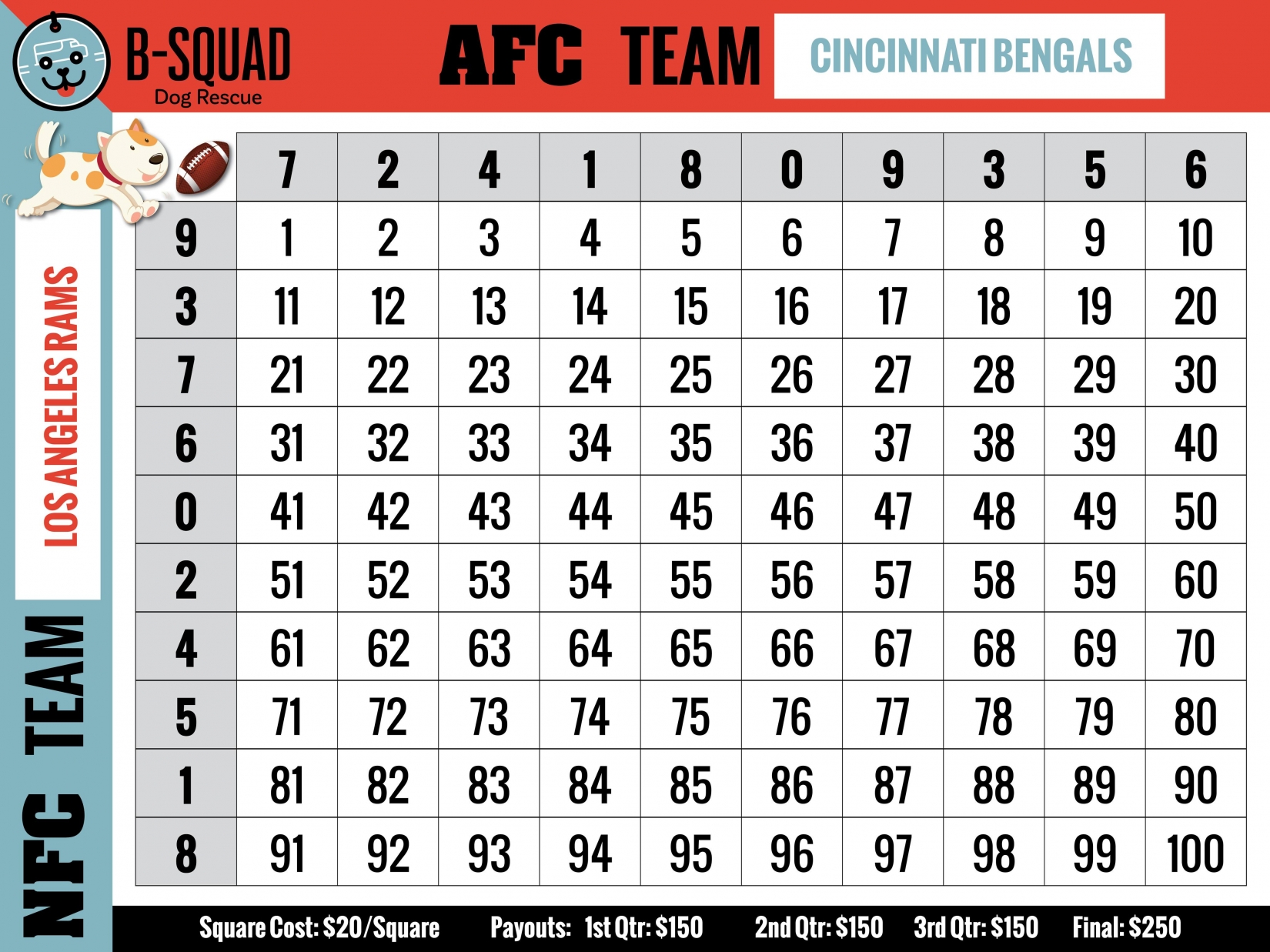 Feb13
Sunday, February 13th 5:30PM

2022 B-Squad Super Bowl Board!
Purchase your square(s) today!
You asked for it and we delivered! We are selling Super Bowl Board tickets for $20 per square. Payouts of $150 for the 1st, 2nd, 3rd quarters, and $250 for the final score!
Squares will be randomly drawn/assigned and the completed board will be posted once all squares have been sold prior to the game. Winners will be paid via a PayPal transfer immediately following the game. Thank you for your continued support and good luck!
Please CLICK HERE to purchase your squares today!
Available Dogs
See All Dogs
Dogs in our program reside in foster homes. Adoption process details can be found on our Adoption Process page. Listings are updated in real-time as dogs become available or find new homes.