B-Squad Winter Swag Store Now Open Through February 7, 2021!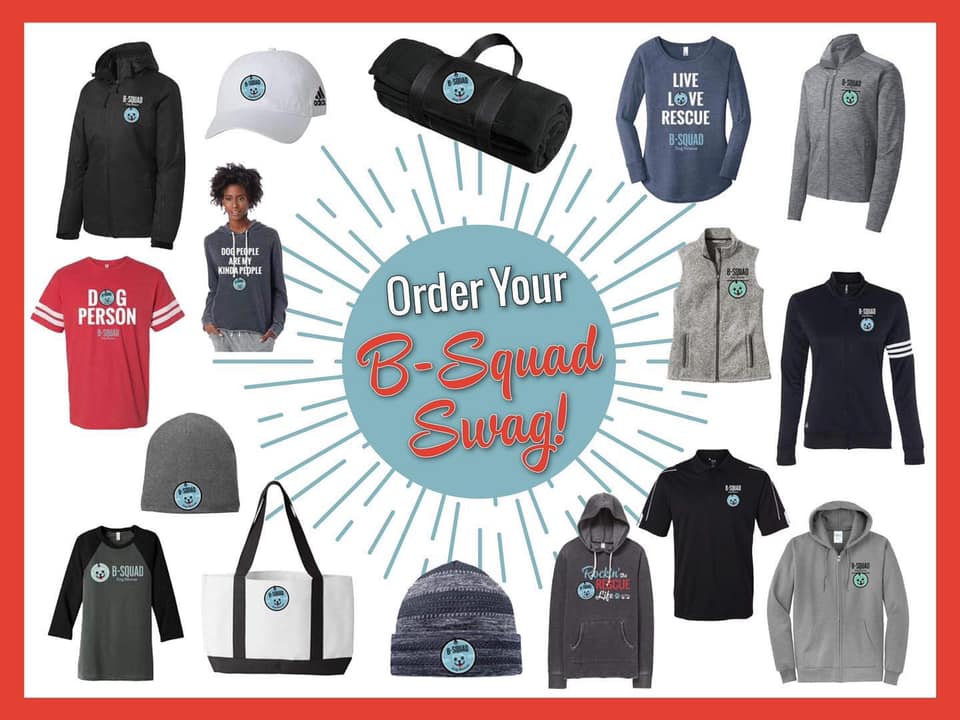 Get your B-Squad Swag and help save the lives of dogs in need!
Our B-Squad store will be accepting orders through Sunday, February 7, 2021. Items will be completed/shipped 10-14 business days after the store closes.
We are featuring 4 different logo options in our winter store. New logs are Team Dog and Be the Good! Old favorites are our Live, Love, Rescue and traditional B-Squad Logos!
Thank you for your continued support and happy shopping!
Please CLICK HERE to visit our B-Squad Winter Swag Store!
Available Dogs
See All Dogs
Dogs in our program reside in foster homes. Adoption process details can be found on our Adoption Process page. Listings are updated in real-time as dogs become available or find new homes.